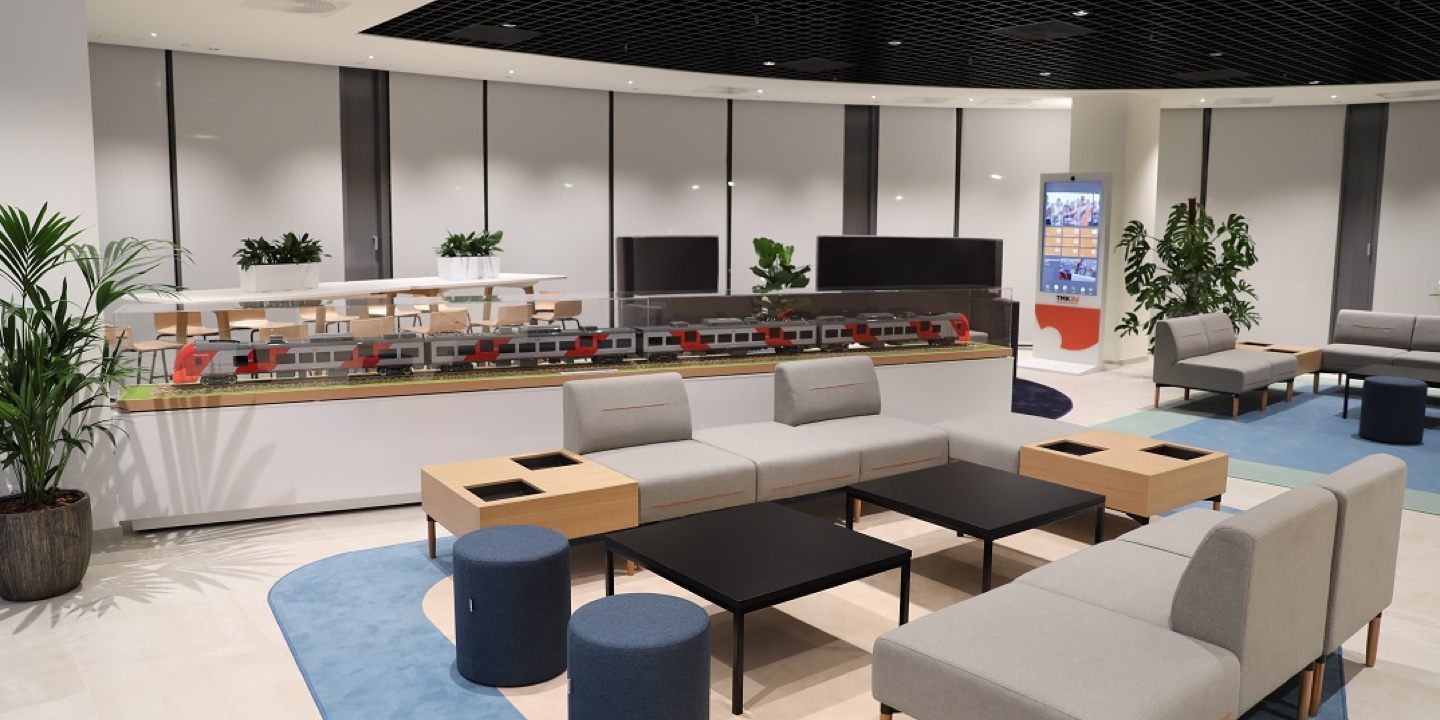 The training center is situated in R&D, which is located in Moscow – a modern innovative complex for the development and commercialization of new technologies.
The training center has 8 transformable classrooms fitted with modern audio-visual equipment, which makes the learning process incomparably more effective, deeper, and more interesting. Interactive touch panels allow not only to demonstrate educational material clearly and concisely, but also significantly reduce the time and effort of students and teachers.
Video conferencing equipment and webinar equipment allows you to "push" the boundaries of your audience. With its help, lectures and webinars are held online and with the possibility of recording. It is now possible to remotely connect specialists and teachers to the educational process, as well as conveniently hold "round tables", communicate "live" with colleagues from other cities and countries.
The classroom management system is responsible for the organization and smooth operation of the entire set of installed equipment. TMK2U's headquarters in Moscow is a kind of mainstay of the digital landscape of corporate learning.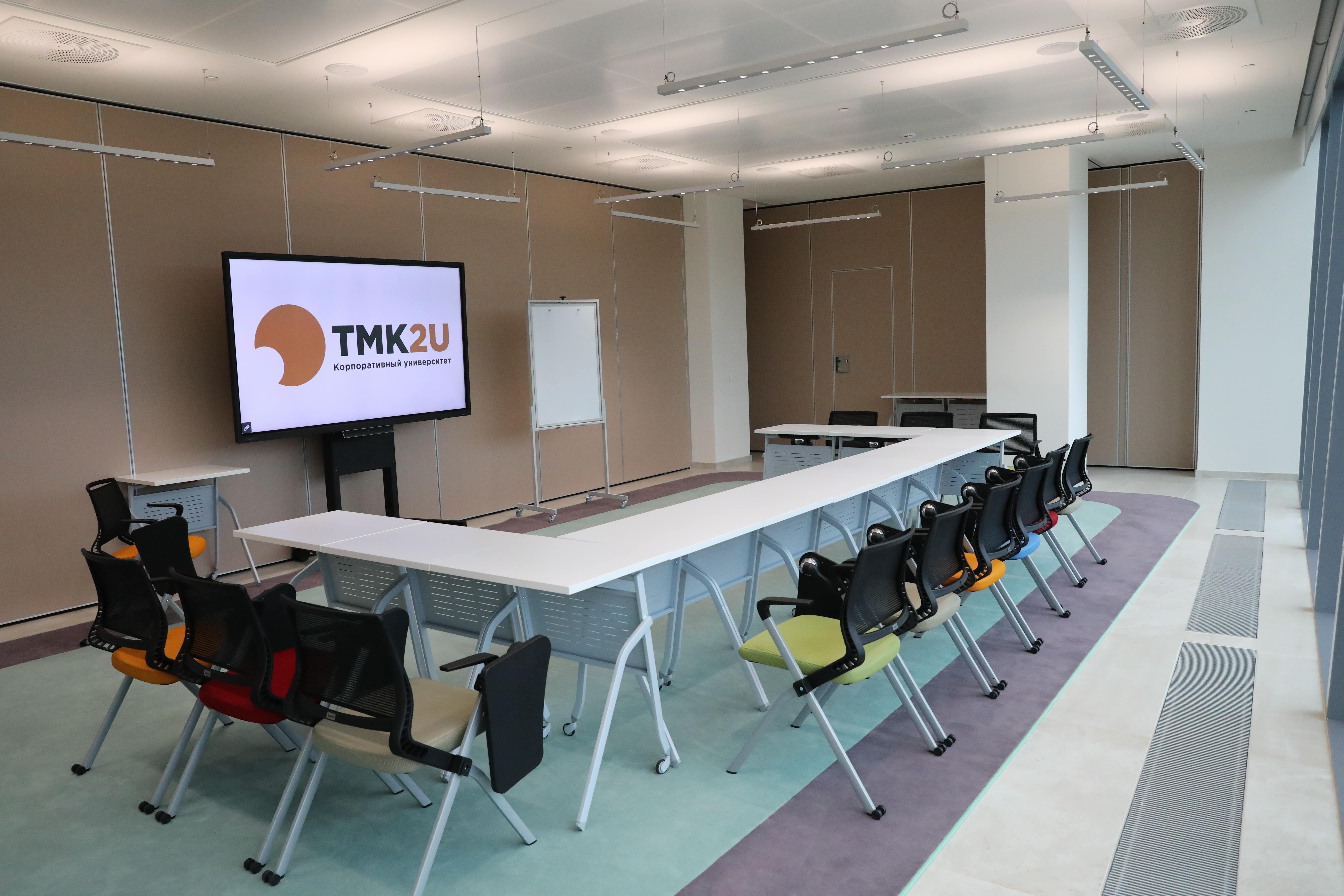 Auditorium "Steel»
up to 40 seats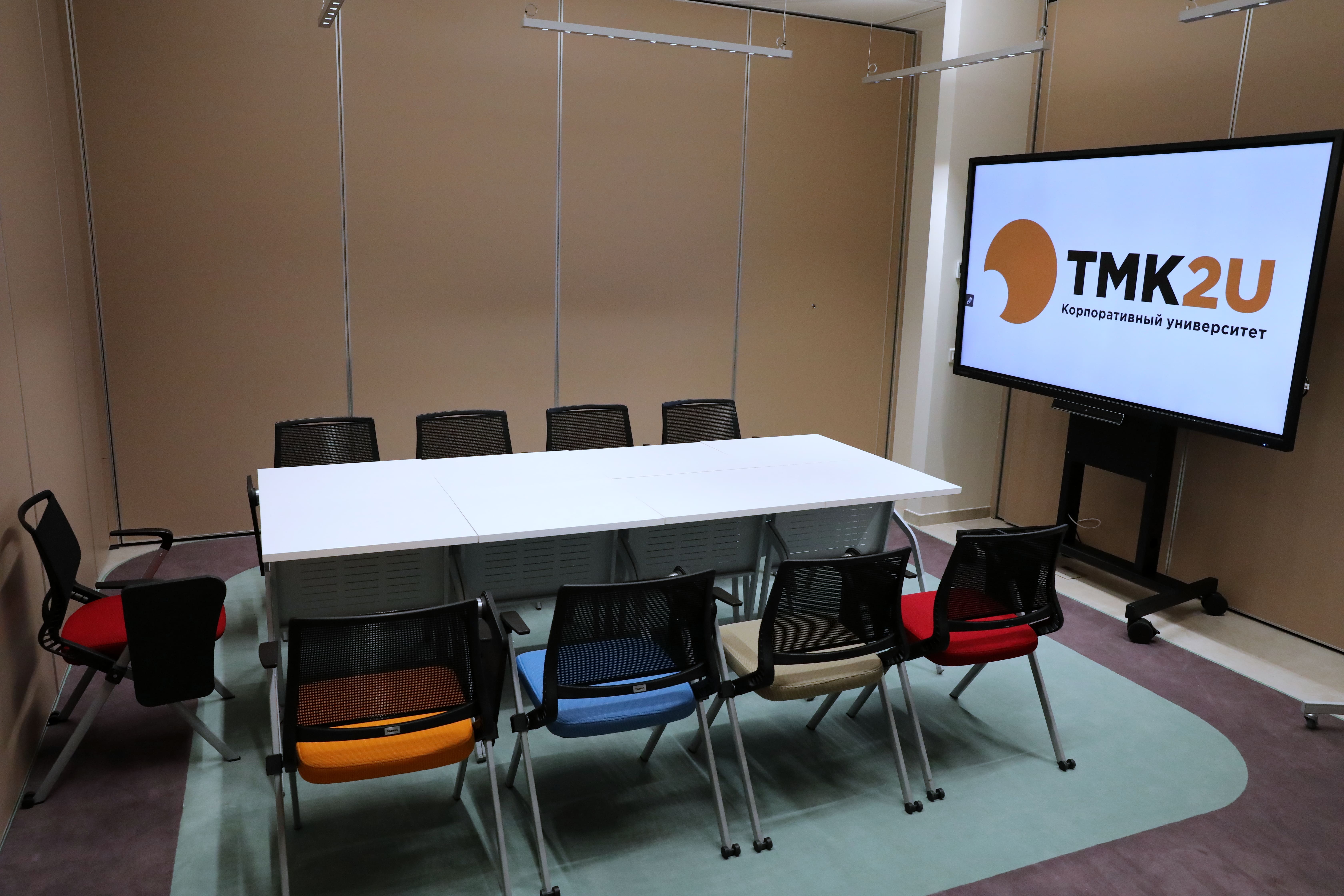 Auditorium "Copper»
up to 14 seats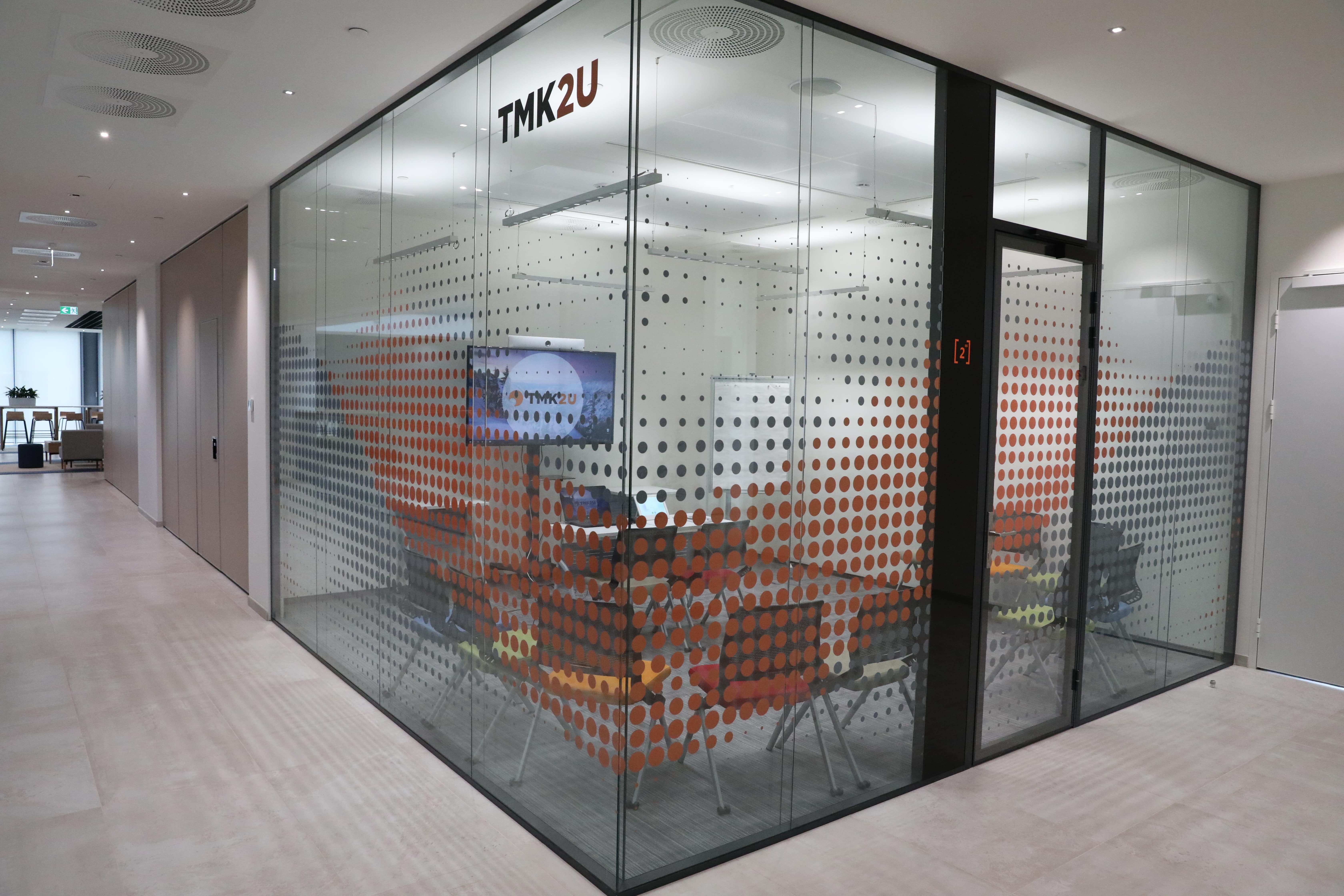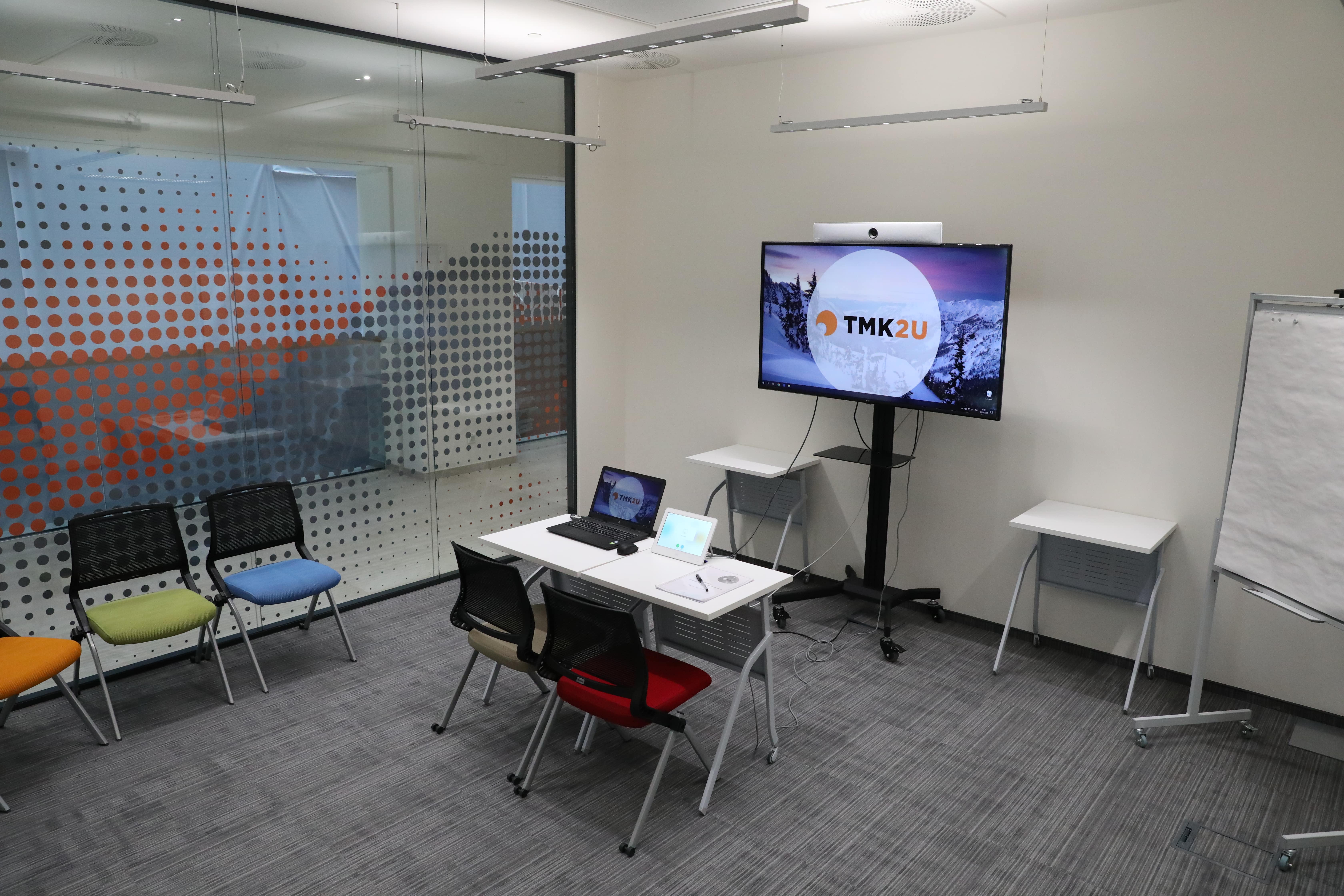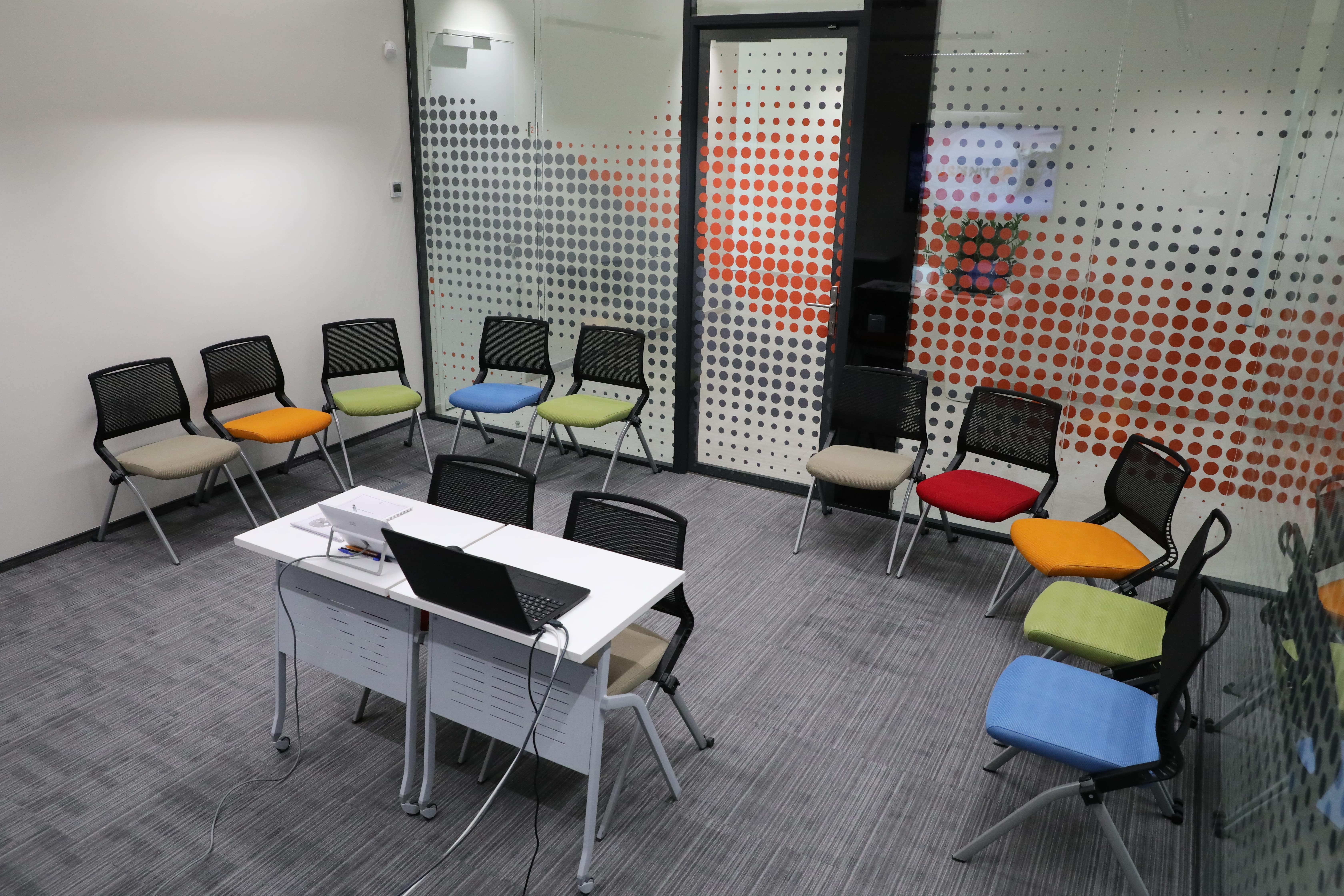 Auditorium "Chrome»
up to 16 seats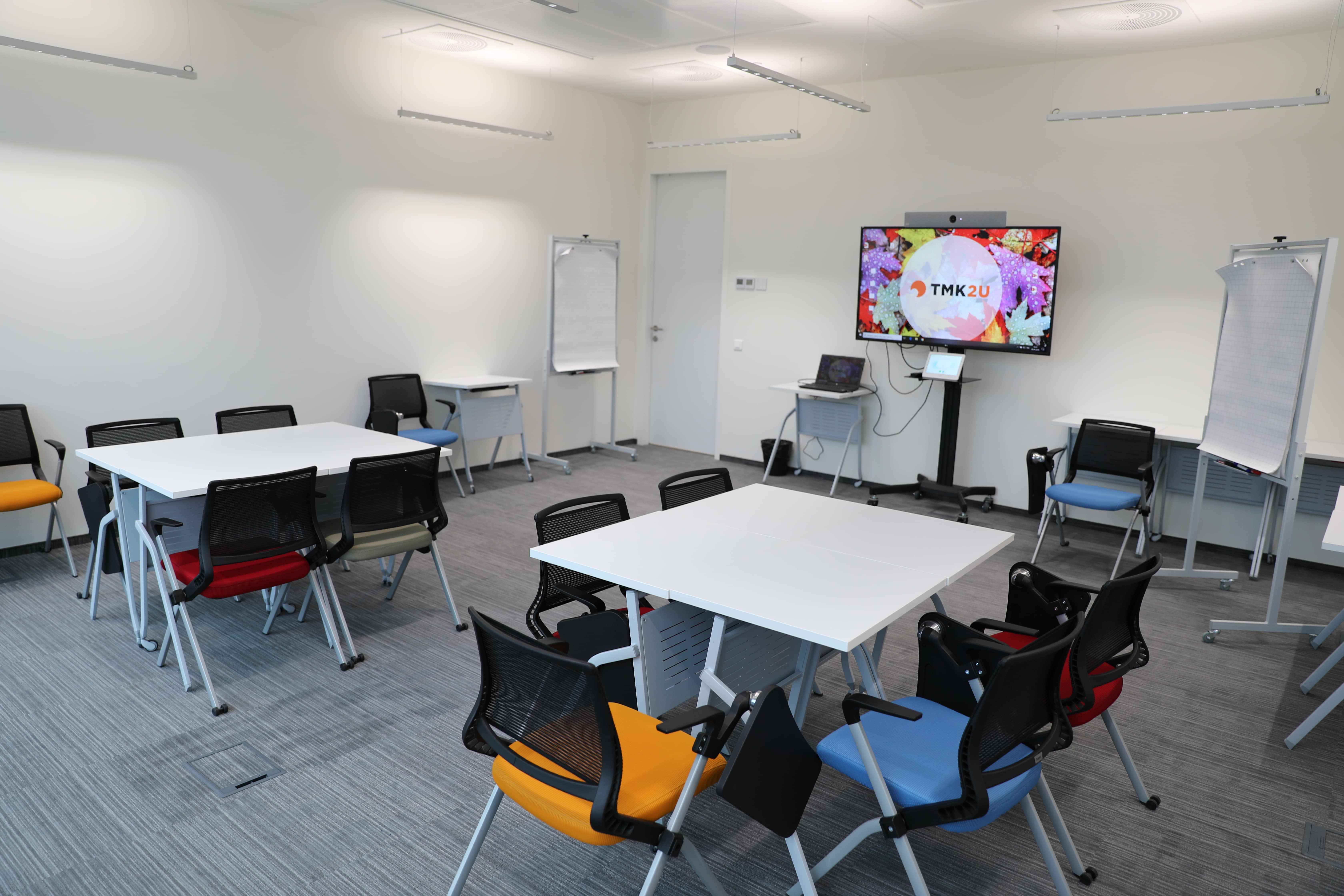 Auditorium "Titan»
up to 28 seats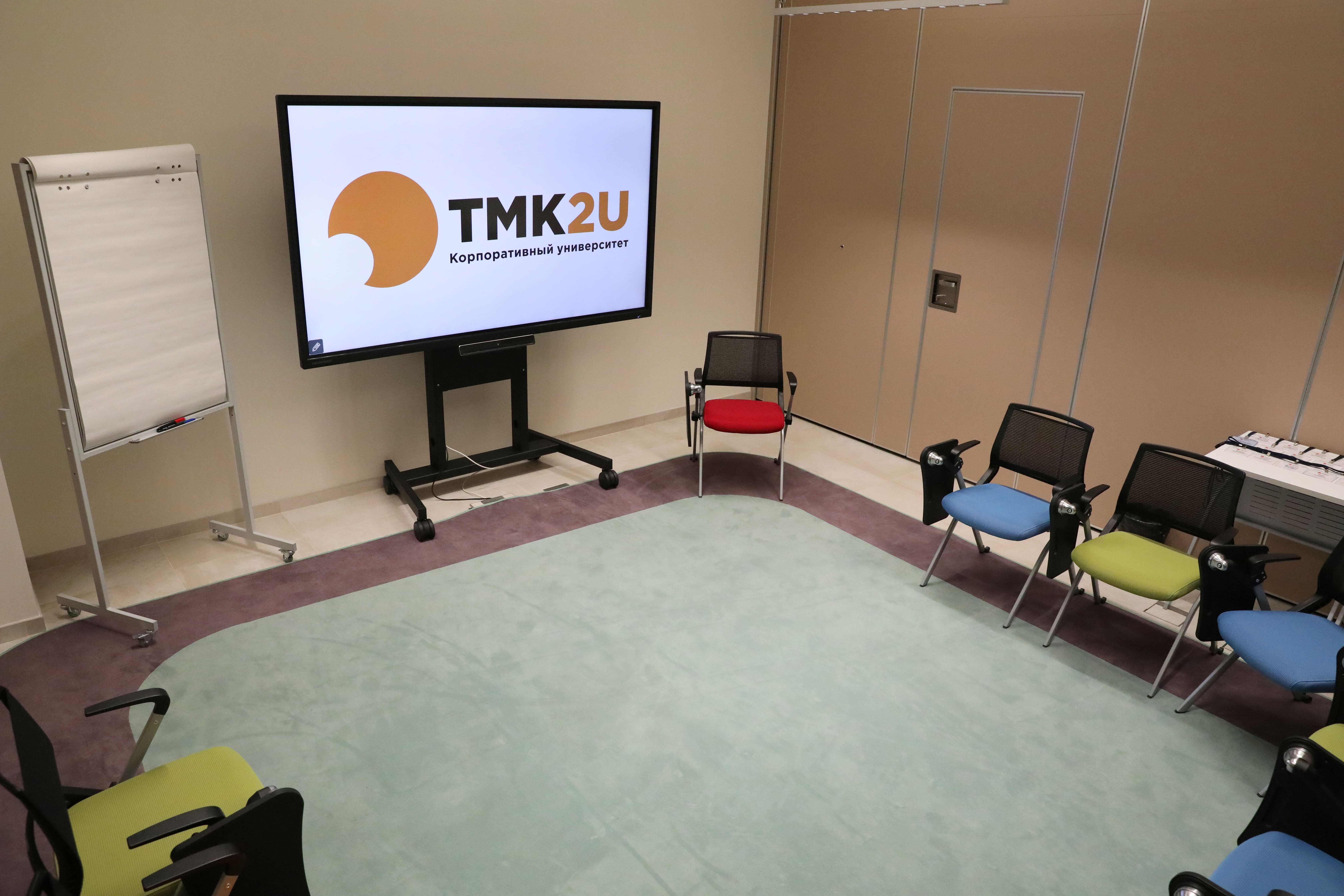 Auditorium "Nickel»
up to 16 seats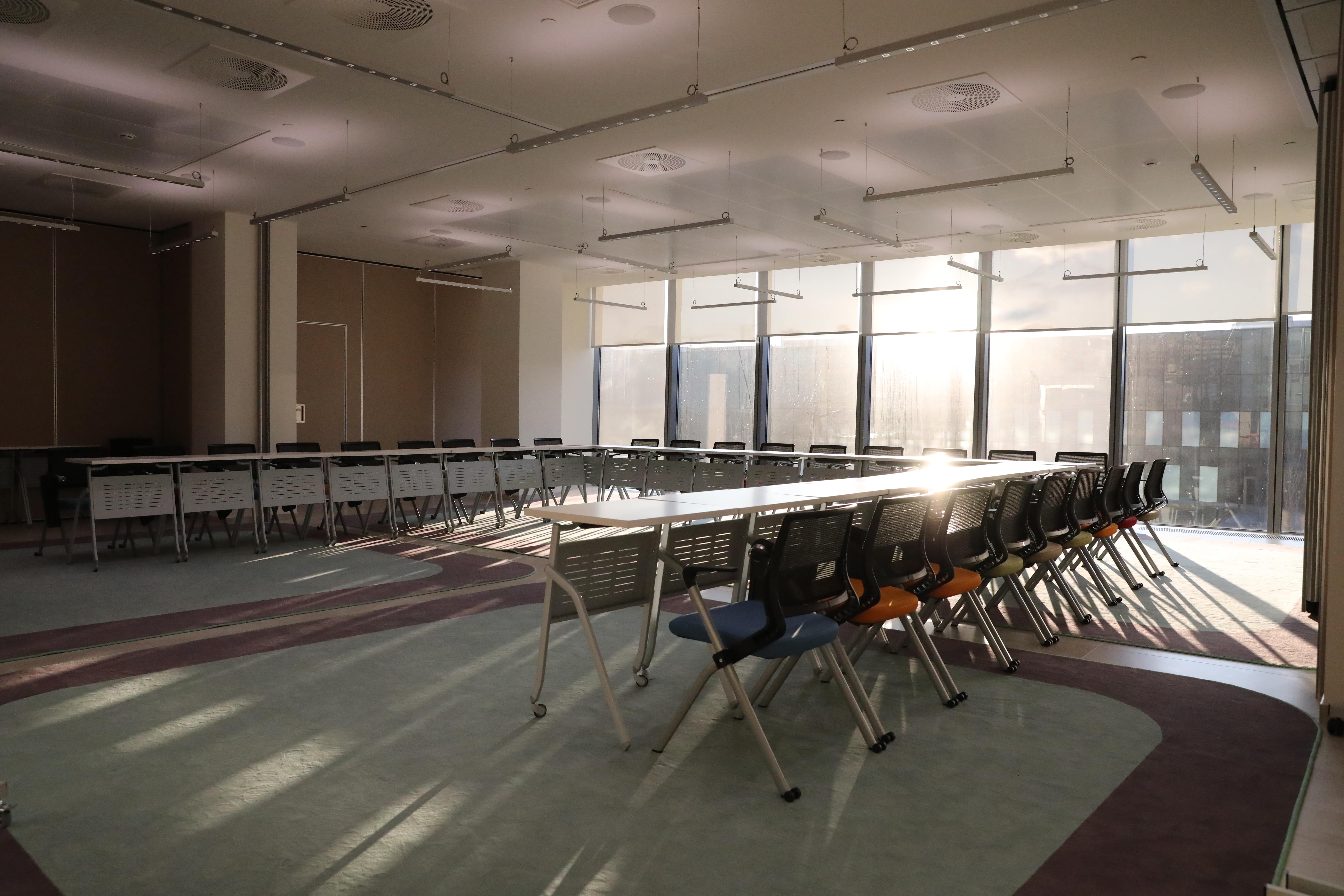 Auditorium «Steel +»
up to 70 seats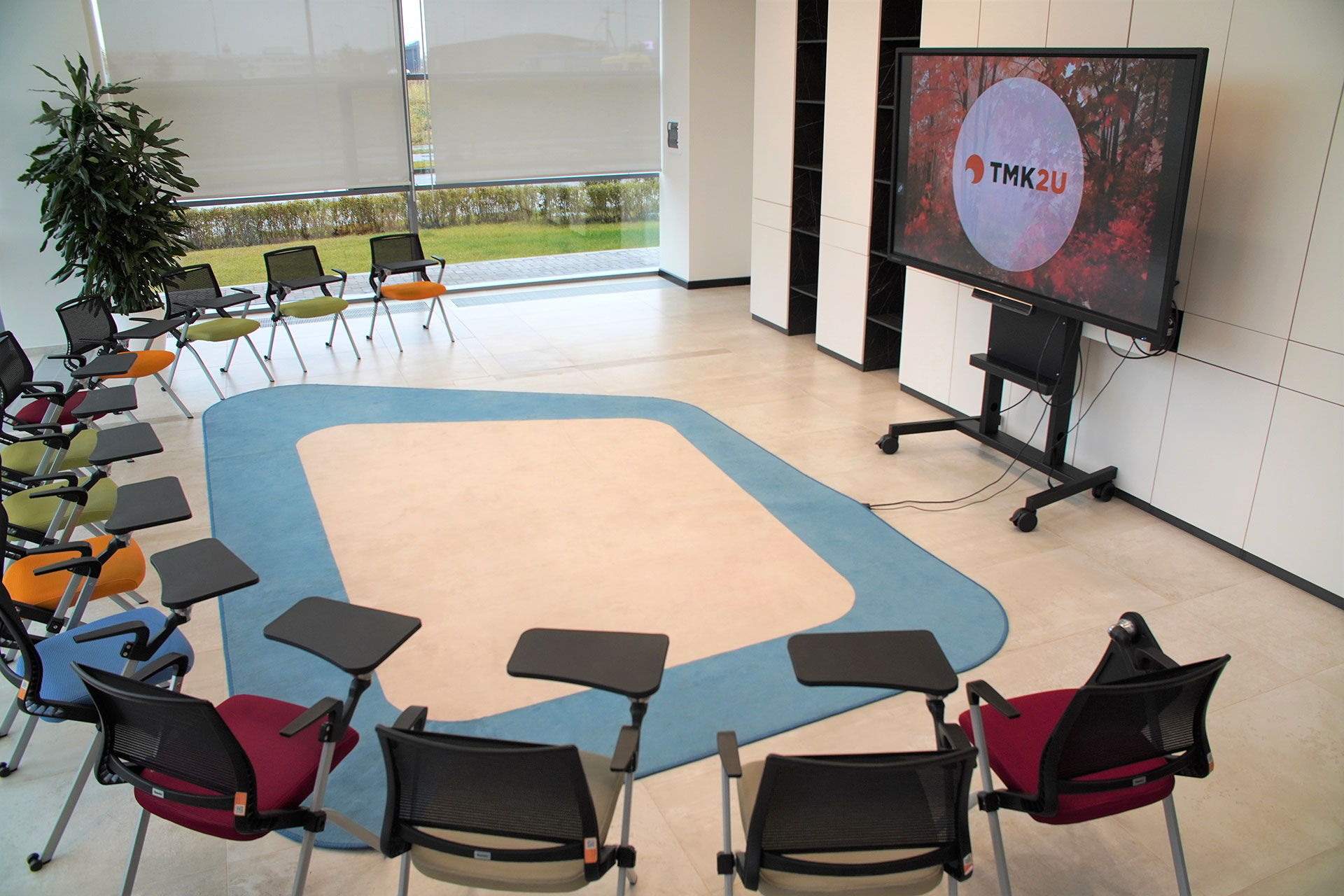 Auditorium «Carboneum»
up to 30 seats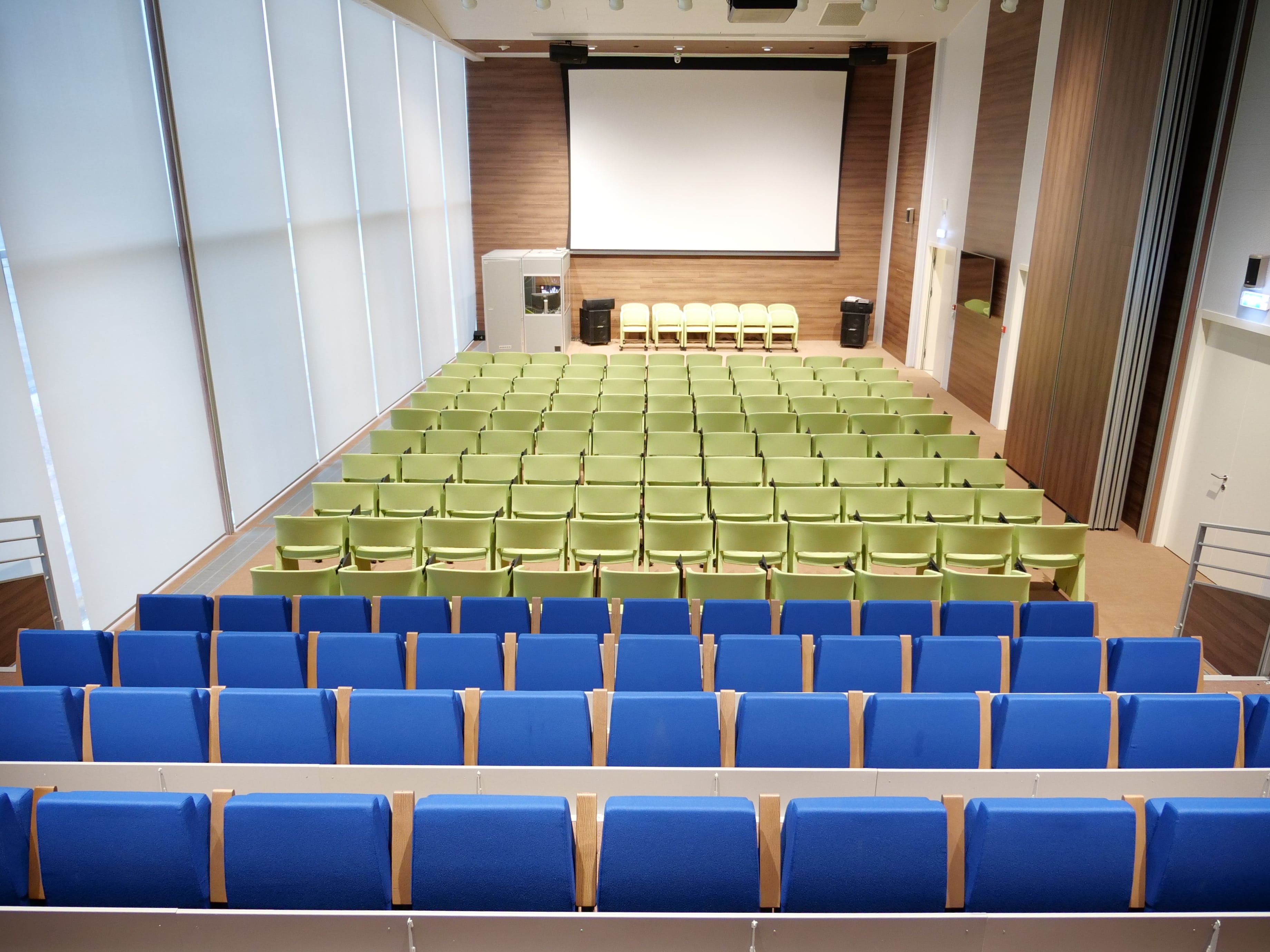 Multifunctional hall

A modern conference hall with 200 seats, equipped with a mobile interpreter booth, allows you to hold major international events and invite a large number of guests.