TMK strives to be a responsible supplier of environmentally efficient and safe solutions for pipe consumers. Since its inception, the Company has been active across all sustainability dimensions, implementing initiatives in line with best practices, with environmental, social and governance criteria made central to TMK's strategic management and development.
TMK's approach to sustainability management is set out in its Sustainability Policy. TMK adheres to the following key principles: respect for human rights, best governance practices, effective stakeholder engagement, information transparency, compliance with Russian and international laws, ethical conduct, and commitment to the UN Sustainable Development Goals (UN SDGs).
TMK's Sustainability Strategy for 2022–2027 identifies seven key strategic focus areas within the environmental, social and governance aspects.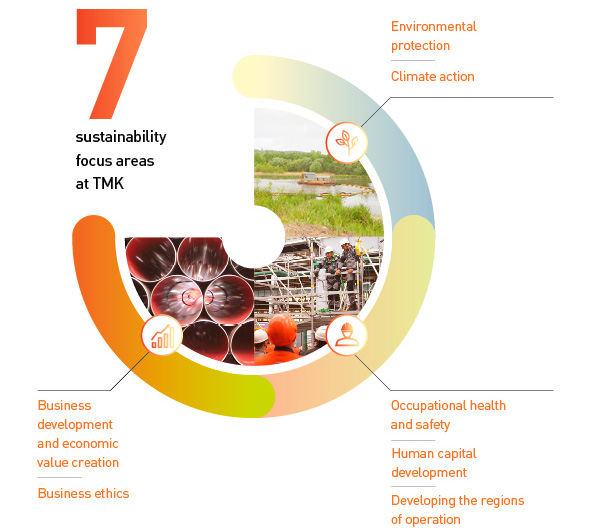 TMK has identified nine relevant UN SDGs where it can contribute the most.