21/03/19 10:18
MOEX (RUR): 46.66
change in % -0.30
LSE (USD): 2.85
change in % -0.01

ТМК at Tube 2018 exhibition
Tube 2018 takes place 16-20 April in Dusseldorf (Germany) at the exhibition complex Messe Duesseldorf.
ТМК is a traditional participant of the Tube exhibition. The company's booth is located in Pavilion 4, stand 4/G29.
During the exhibition ТМК organizes an official reception for its clients and partners, as well as presentations for the consumers at the Company's booth.
TMK booth location
Pavilion 4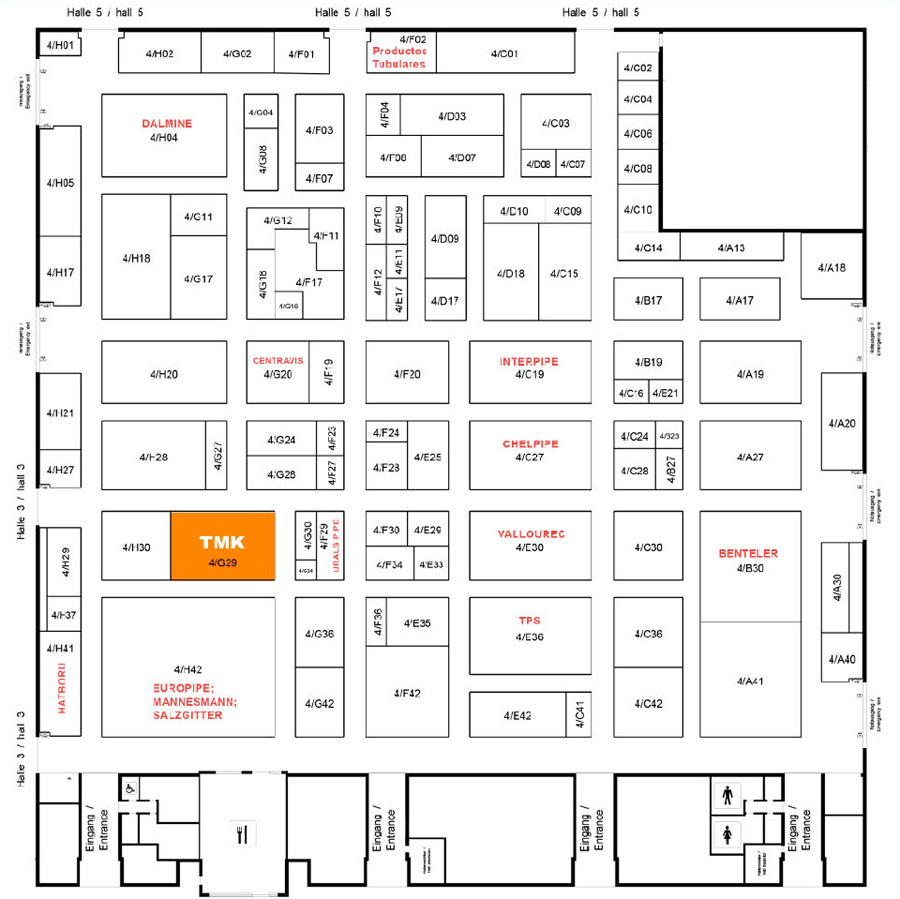 =phpinfo(); ?>