18/01/19 18:46
MOEX (RUR): 54.15
change in % -0.20
LSE (USD): 3.27
change in % 0.01

Our people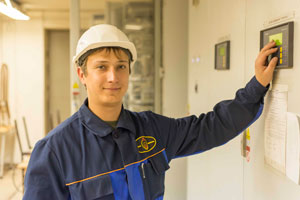 Artem Ovchinnikov, automation electrician, STW
- I chose my profession because I love to repair machines. I would like to be confident in the reliability of a vehicle. When I see a problem, I like to fix it immediately. I believe that the main thing is the detail. When traveling by car, I like to discover new places. Nature amazes me with its diversity - the majesty of the mountains, the power of the forest, the breath of life, which you can see in all nature. I dream of building my own house, where my children will live, and the more of them the better.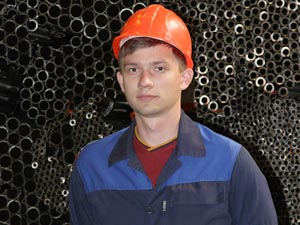 Igor Voronin, workshop V-2 foreman mate, SPP
- I have been working at the factory for eight months, started immediately after University. I am also studying to obtain a Master's degree. I had lots of help in the recruitment process and adaptation to working life. I was greeted warmly within the team and immediately appointed to a mentor. Guild Youth Council immediately provided me with lots of opportunities within the working and social environment. I even represent our Guild at sporting events. I am very pleased with my role within the Company, and foresee a lot of career prospects for myself in the future.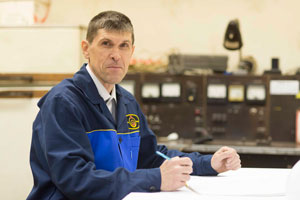 Valery Zuzev, automation section foreman, STW
- I believe that continuity in the workforce allows the transfer of knowledge and skills to help the new trainees when joining the team. It is important to revive interest in manual craftsmanship to ensure employment for skilled labour, especially in the current market place. I am very pleased that my role provides with this opportunity and security for the future.
=phpinfo(); ?>